Supercharge Your
Marketplace Growth
MarketplaceOps is a top 250 online marketplace management and strategy firm that helps brands accelerate their business on Amazon and Walmart
Grow Your Brand
Amazon Walmart
150,000,000
$
Lifetime Marketplace Sales
25
+
Years of Amazon Experience
1,000
+
New Product Launches
Why Choose Us
The MarketplaceOps advantage offers end-to-end eCommerce platform management vs. other agencies. From product listing creatives to advertising and inventory planning, rest assured your Amazon and Walmart business won't fall through the cracks because MarketplaceOps has got it all just for your brand.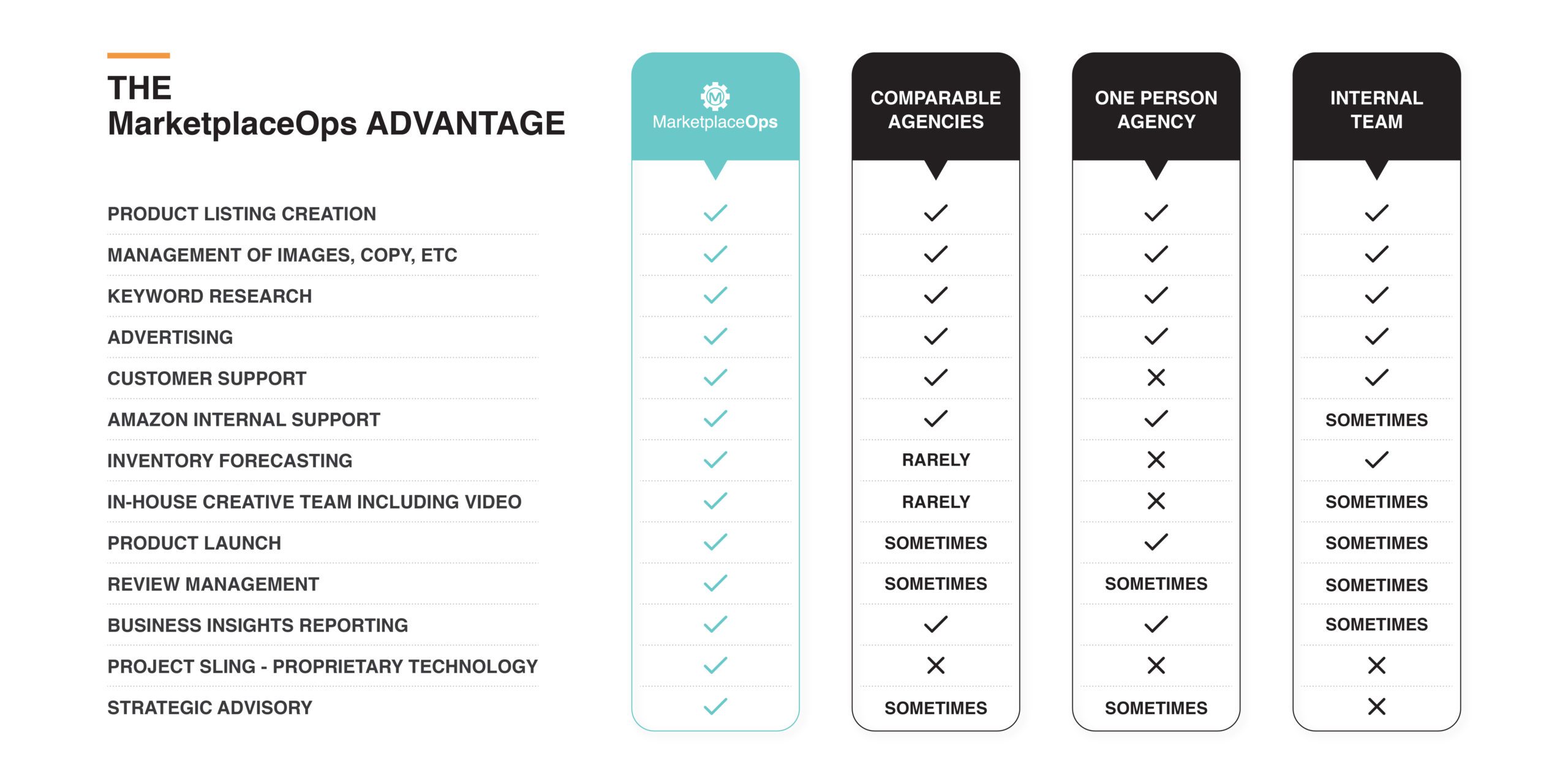 Who We Are
MarketplaceOps is dedicated to helping CPG companies accelerate their growth on Amazon and Walmart through fully-integrated launch plans, proprietary technology, and closed-network access. Through our proven techniques, we've solidified ourselves as a gold standard for online marketplace strategy and management. Founded in 2014 with over 50+ employees across the globe, we've built ourselves to become the preferred partner for many top-tier international brands.

Agency Solution Provider
MarketplaceOps is a proud partner of Walmart.com as one of their trusted solution providers for companies looking to scale their eCommerce business on the growing marketplace.
"We've worked with a variety of different Amazon specialists, and MarketplaceOps has gone above and beyond to exceed all expectations. Their understanding and experience with Amazon is clear from the beginning, and there isn't a moment where I'm worried about my business falling through the cracks. I would highly recommend MarketplaceOps for anyone seeking an Amazon strategy firm."
Ryan Chen
Cofounder of Neurogum