Expert Amazon sellers are not there to just launch a product and then forget about it. They're constantly searching for new ways to optimize, whether it be in SEO, ranking, pricing, or the product listing content. More traffic, especially internal traffic, leads to more exposure. The more exposure, the more revenue. 
In this vein, we've come up with five of the best strategies to drive both external and internal traffic to your Amazon listings. These include new keyword optimization strategies, social media and influencer outreach, product listing optimization, pricing optimization, and Enhanced Brand Content on Amazon.
1. New Keyword Optimization Strategy
You've set up your product listings with keywords but how did these keywords perform? Did they all drive traffic to your listings, or did some of them underperform? This is the time to clean up your keywords. 
Performing comprehensive keyword research is necessary for optimization. You can use the Amazon Search Term Report to help you in this endeavor. Once you target the major keywords and the underperforming keywords, you can clean up your act.
You can also perform a reverse ASIN search to help you. Use a tool such as Sonar, which lets you in on all the keywords that were used for a certain ASIN. Here is a reverse ASIN lookup for the Echo Dot: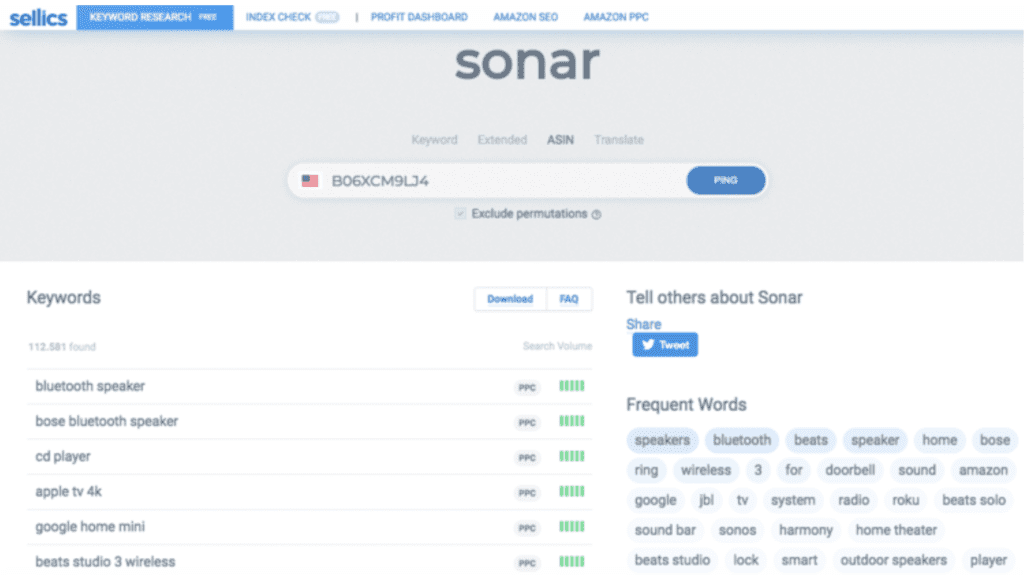 You can download the data for an in-depth list of keywords. 
Or, you can use all three options on Sonar: keyword, extended, and reverse ASIN lookup to your advantage. Using all three at once will give you an in-depth look at the high-performing keywords. The Keyword option will give you the keywords that are ranking at the first page of the search results, while the reverse ASIN option will tell you what keywords are generating most of the organic sales.  
Keep in mind there are different Google (external) and Amazon (internal) search algorithms. Google search is for information, services, and products; meanwhile, Amazon is for products only. You'll need to use keywords that are relevant and that bring in a ton of search volume. When doing keyword analysis, make sure to keep external and internal search results in mind. 
Adding new keywords from time to time will refresh your product listing and drive new traffic. Use a keyword tracker or keyword finder to your advantage.
No matter how great your images are, if your keywords are not up to par, you won't get the clicks you want and need.
2. In-House Optimization with Ads and Improved Product Listing
Are you utilizing Sponsored Products Ads efficiently? Are you using product targeting? Are you showcasing your best-selling products first? And, are you promoting your product launches? The PPC ad campaign will benefit from answering these special questions.
Are you consistently showing up at the top of search results with Sponsored Brand Ads? The main page of this headline search ad is important to the number of clicks and impressions you get. If you're getting more impressions than clicks, it means it's time to change up your game: Change the product photos to their best angles. Get the photo in the frame as large and detailed as possible. Always include high-quality photos. Consumers should want to buy your product based on the product images alone.
Aside from keyword optimization, here are some ways to tweak your product listing:
Perfect your titles using the most relevant keywords
Embellish the bullet points
Use Enhanced Brand Content, which we'll show you later on in this article
How about your product ratings and reviews?
Reviews are very important to an Amazon brand. They drive customers to your store, rather than to a competitor's. Most of the time, if the product isn't well-known, the customer is looking for good reviews in order to verify the quality of a product. Good reviews are like good handshakes — they promote better business transactions overall. 
A way to generate good ratings and reviews are:
Make sure your listings are accurate in the product description
Provide good communication with your consumers
Always maintain excellent customer service
3. Improved Pricing Strategy
Finding the perfect price for products is often an ordeal on Amazon. Once you've settled on a price, you may come back to the product and change the price. You might want to change the pricing strategy depending on how the product is doing in the Amazon marketplace. 
A few things to keep in mind:
Amazon pricing parity clause – Your item price and total price cannot be lower than any other retail site (on your own website, for example). That's because consumers on Amazon are guaranteed to get the best deals.
Increase or decrease your price tags roughly every six weeks – This will help keep your product listings fresh, keeping in mind discounts for the consumers, such as holiday deals.
Run competitor analysis on pricing – how are your prices standing up to competitors? They could stand to be increased or decreased due to the data you'll find in competitive analysis. 
4. Social Media Outreach
One measure of external traffic to your listings is the effect of social media outreach on Facebook, Twitter, Pinterest, and Instagram feed. If you're just starting out on Amazon, it'd be best to keep this simple.
Choose one social media network and then test it out. Keep stock of social media statistics. On Facebook, for example, there are many ways to promote your ad. Allocate an ad spend for your Facebook budget then put up an ad. Make sure to use keywords, hashtags, and links on your posts and ads: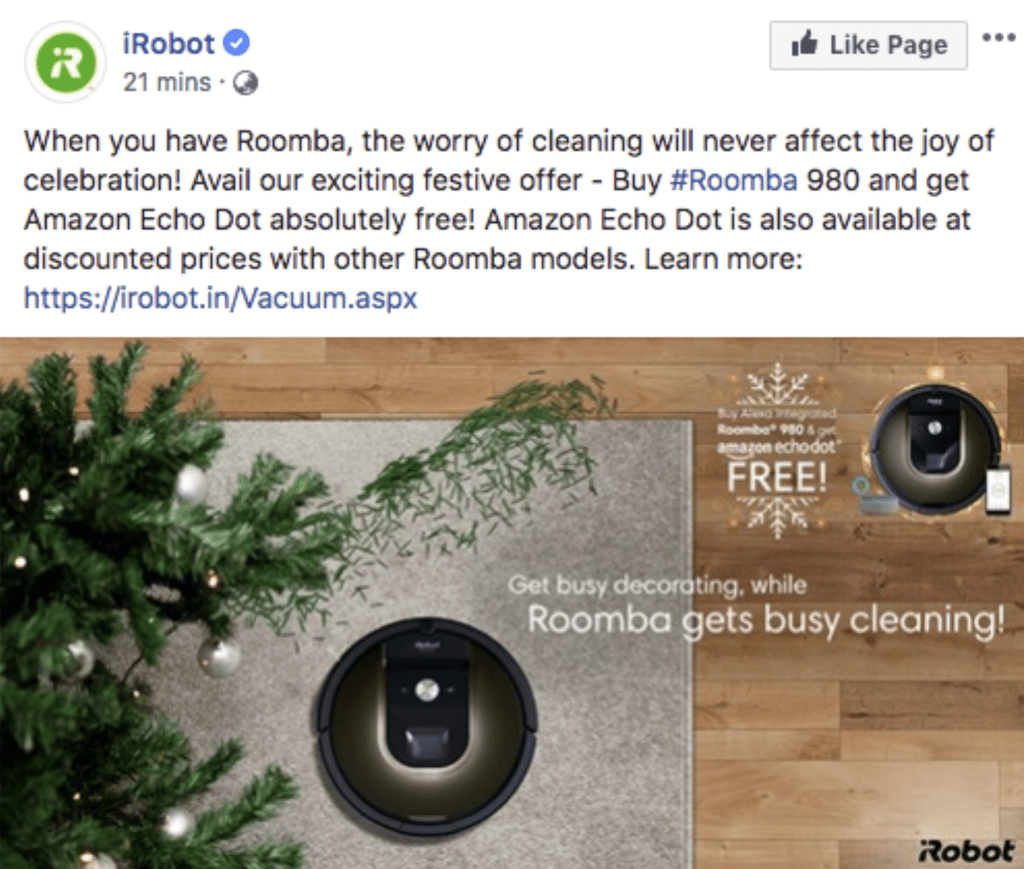 Targeting influencers to your advantage is one of the best ways in social media marketing to help drive external traffic to your brand. One of the best types of influencers are bloggers. They already have an audience that they can pool for your brand. They're well-equipped with an email list with which to promote your product, their own social media accounts that you can link to yours, and a blog in which to showcase your product.
After you've zoomed in on one social media strategy, using a tool such as Facebook Pixel account lets you get data for your site or store based on the Facebook ads. To use Pixel, you must have a website and must be able to update the website's header code.
5. Optimization of Enhanced Brand Content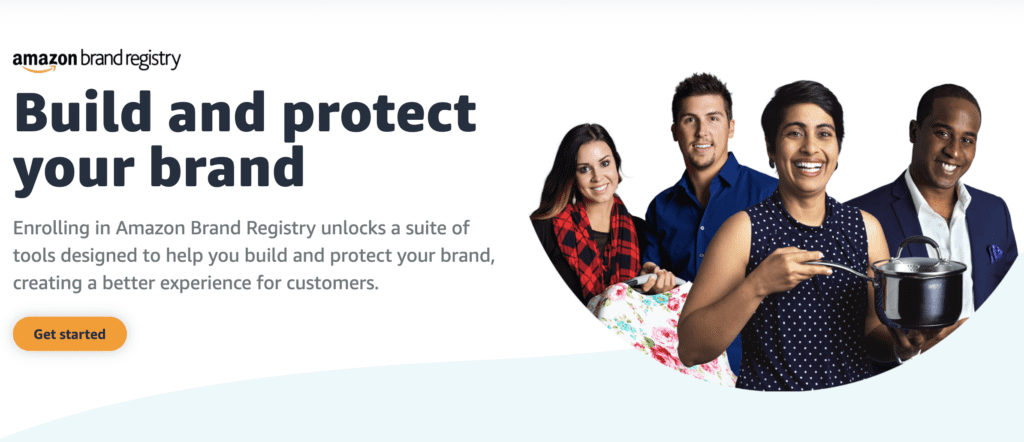 The enhanced brand content on Amazon allows your brand to add rich content like photos and product descriptions to your listings. It's also called the A+ tool for a reason — you need A+ images and content. For optimization, the graphics must capture the consumer, and the content must engage them.
It's a proven fact that videos, infographics and photos/images are paving the way in content marketing. They're engaging ways to get a consumer to notice a product. The key to good images is that each image should be true to the product, but also shows the product in a good light. Images with influencers or other featured people interacting with the product will also garner A+ content.
There are definitely a lot of options on the Enhanced Brand Content Module. There's the product description, which should be loaded with keywords, but also various fields for enhanced descriptions. These are fields where you'd want to input more optimized data about the product.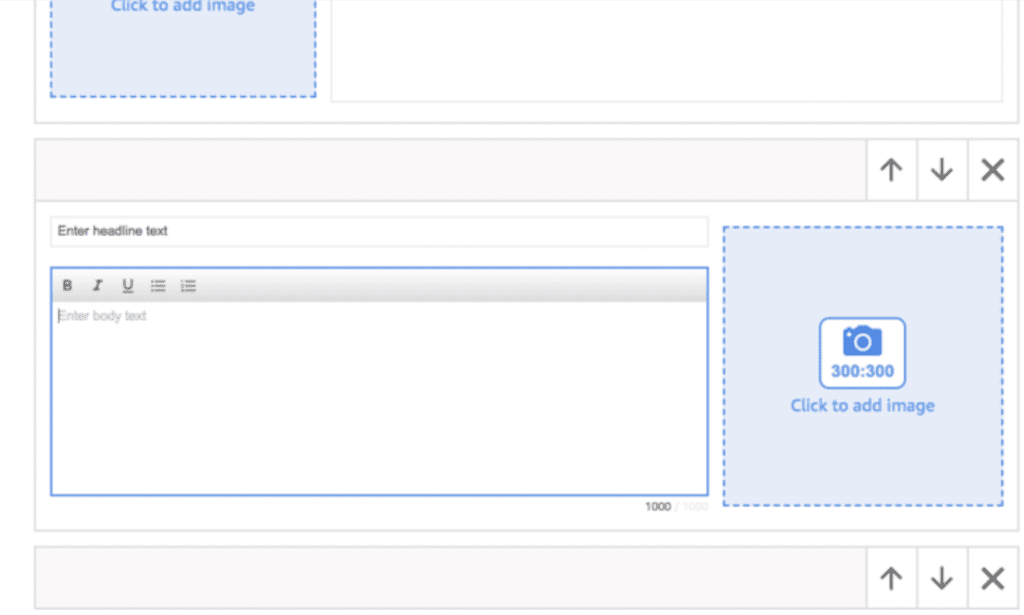 In the module, there are even places to edit the image keywords: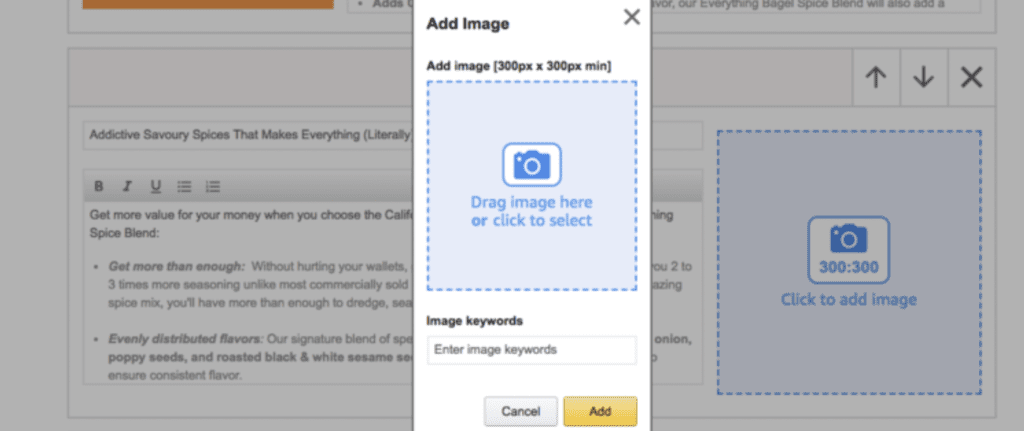 Next, the brand story should have a unique value proposition to differentiate your brand from others. Focus on what the benefits are, rather than what the features are — in this way, the consumer will realize they have a need for this product rather than just browsing the features of a certain product.
Final Thoughts
Driving traffic to your listings isn't the end of it, because you'll want that traffic to turn into conversions. If you're getting the traffic you need but conversions are low, MarketplaceOps is here for you. We're a team of eCommerce experts who have been in the industry for many years, which means we know the ins and outs of getting more people to click and buy on your listings.
If you have more questions about our article or if you simply need help in handling your Amazon business, just reach out to us by sending an email or requesting a free consultation today.