Trying to grow your CPG brand on Amazon? Listen in on the experts covering advanced strategies for Amazon product launches, merchandising, and ads.
Featuring Patricia Menegoto of Startup CPG and the founders of MarketplaceOps, Nick Young and Fernando Campos — whose expertise has driven growth for brands like Hydrant, IQBAR, Moku Foods, and Real Mushrooms.
Recorded last August 25, 2021 at 2pm PDT on Clubhouse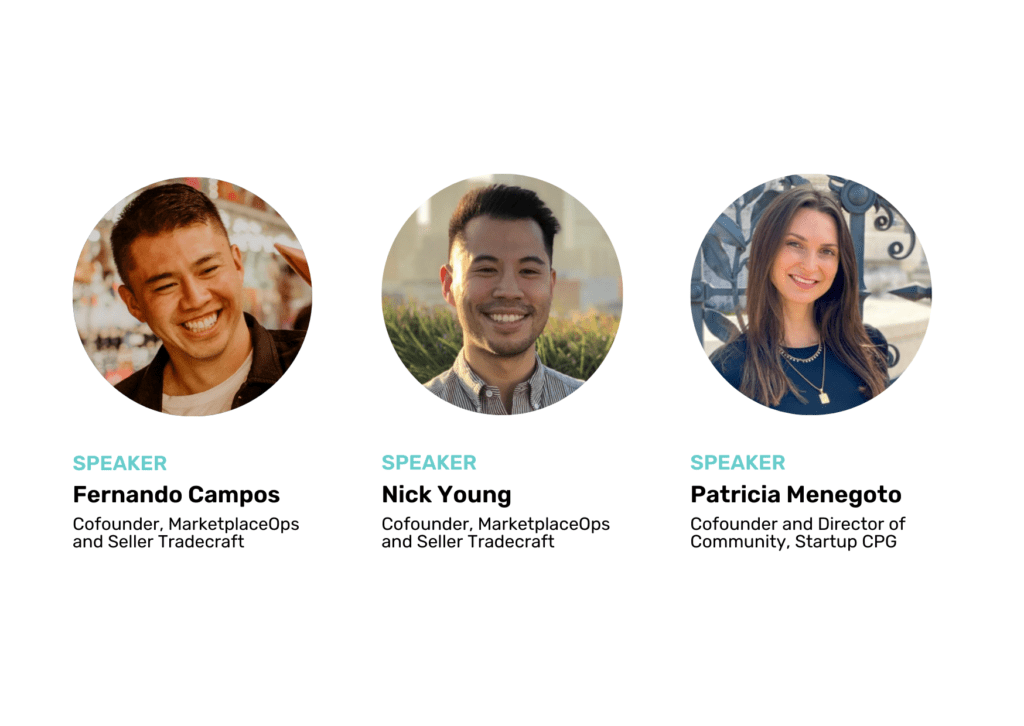 Download the free bonus material: The Amazon Seller's Guide to Creating High-Converting Listings
We hope you enjoyed this podcast about mastering advanced Amazon strategies for product launches, merchandising, and advertising. To further expand your knowledge on the Amazon space, here's a bonus playbook from us that covers the A-Z of Amazon's listing creation and optimization.
To download your free bonus material, fill out the form below: