2020 was a big win for Amazon as it surpassed 10% of the digital ad market share in the US. It has positioned itself at the top 3 among tech giants, Google and Facebook. These companies are threatened that they plan to compete with Amazon in the eCommerce space. Even though they know it will take them a long time to catch up, they also know Amazon can take away a chunk of the digital business ad share from them.
Sellers Need to Take Advantage of Amazon Advertising Growth
As Amazon continues to grow because of the massive shift by consumers and sellers to eCommerce, with most brick and mortar businesses shifting to digital channels, Amazon sellers can take advantage of having a platform that is almost fully digital.
People have used eCommerce platforms as a regular part of life instead of what used to seem to be an afterthought. During the pandemic, people have turned to online shopping platforms to purchase their essential needs and more. Instead of going to Google to search for products or brands, they just go straight to Amazon to look for what they want.
How Amazon Advertising Can Benefit Sellers
Depending on what your goal is, Amazon has a ton of advertising solutions you can choose from. Let's break them down and talk about their benefits to sellers.
Amazon Advertising Solutions
Sponsored Products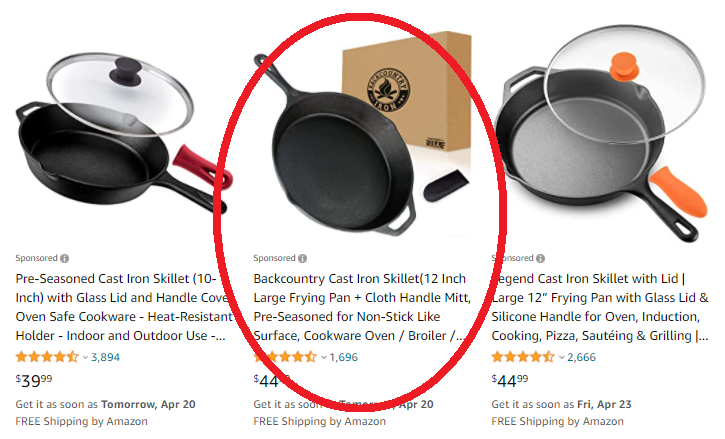 Sponsored Products are cost-per-click (CPC) ads that promote a listing on Amazon. This appears in search results and on product pages. With this ad type, you only pay when customers click your ads. You can also control how much you spend by adjusting your budget and how much to bid per click.
Sponsored Brands

Sponsored Brands are CPC ads where you can feature your brand logo, create a custom headline, and show multiple products. The ads may appear on top or somewhere within the search results. If you have an Amazon store, this can drive buyers to your store so they can have a look at your product catalog.
Sponsored Display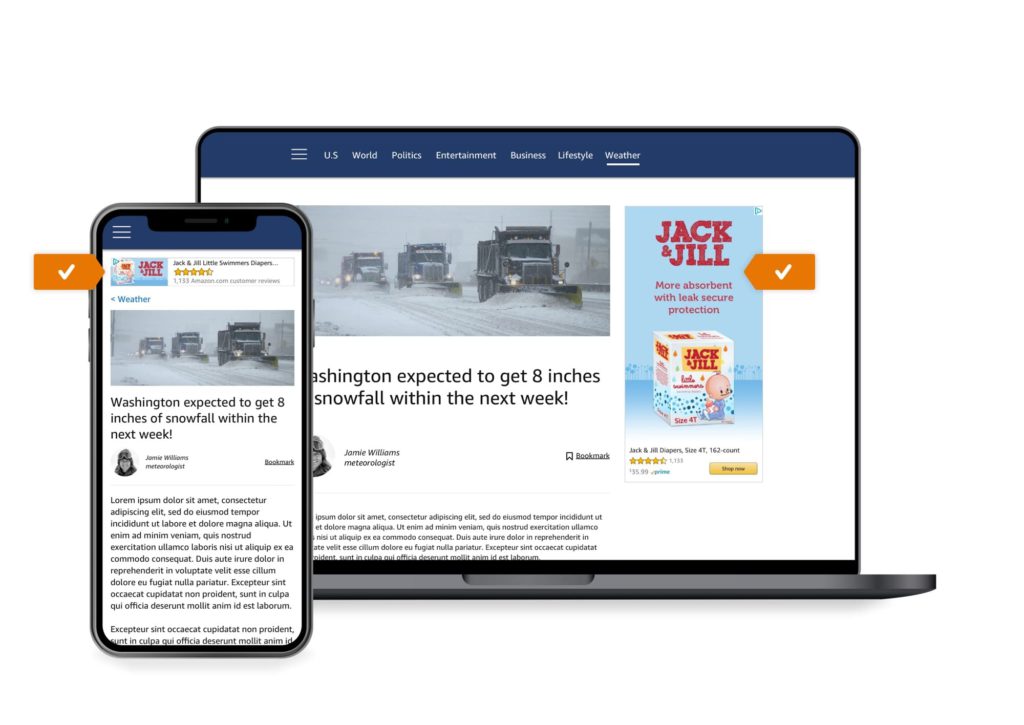 Sponsored Display is a self-service display ad by engaging buyers on and off Amazon. You can reach your target audience who are casually browsing, discovering, or buying products anywhere on the Amazon platform, as well as third-party websites and apps, and direct them to your Amazon listing.
Stores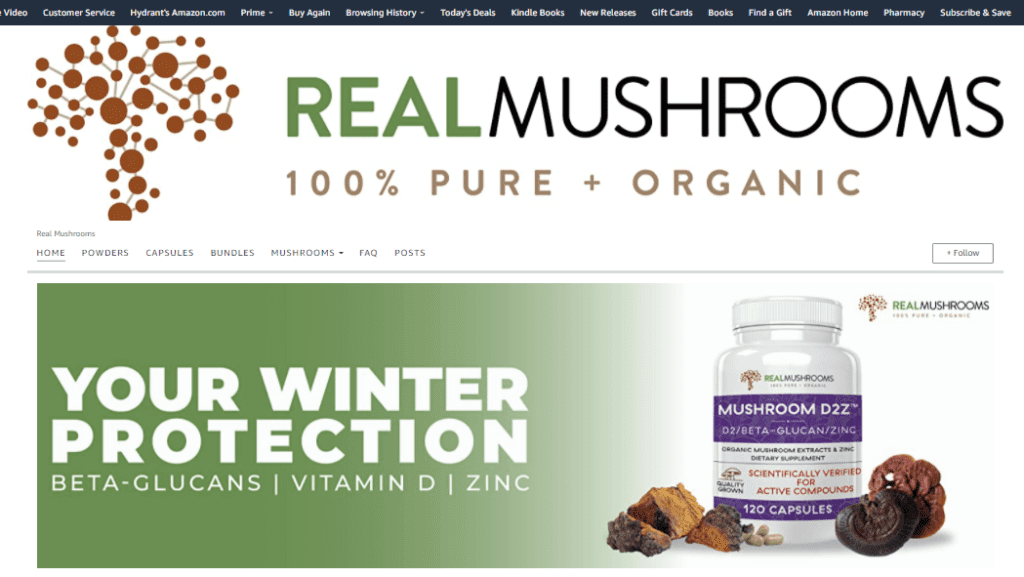 Stores allow you to display your brand and your product catalog in a multi-page setup on Amazon. Aside from featuring your brand story, you can also customize your store by designing it without having to code. You can use templates or create a customized page with images and videos. You even get your own Amazon.com web address to drive buyers to your store with ads or other marketing strategies you have in place.
Audio Ads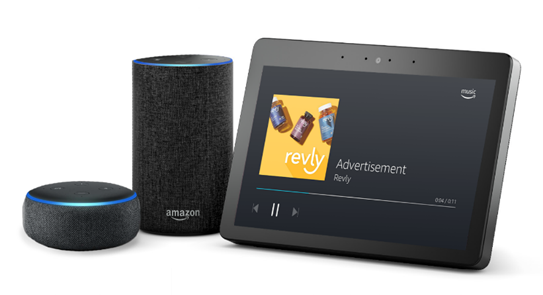 Audio ads help you reach buyers off-screen with Amazon Music's free ad-supported tier. The ads are featured in between songs reaching potential customers even when they aren't looking at their screens. What's awesome is Amazon Music is available across Alexa-enabled devices, as well as on mobile and desktop.
Video Ads
Amazon OTT (over-the-top) and online video ads help your brand reach relevant target audiences at scale. They appear before, during, or after OTT content and can't always be skipped. This means you can successfully showcase your brand alongside streaming content across multiple devices.
Custom Advertising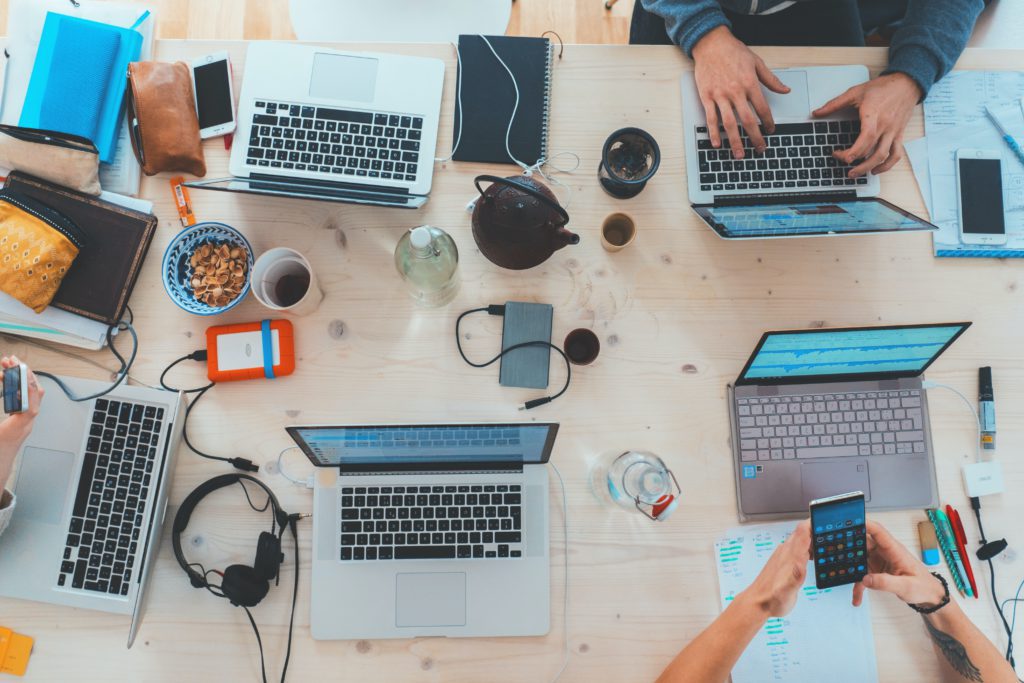 Amazon has a Custom Advertising team that works with you to develop campaigns that meet your brand's goals. The team develops end-to-end campaigns using Amazon's existing suite of products to create cross-channel advertising.
Amazon DSP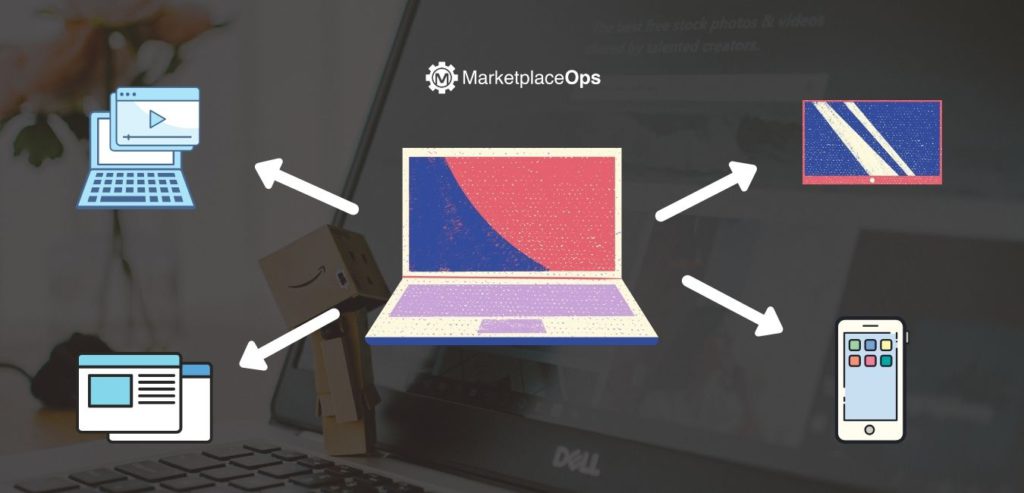 Amazon DSP (demand-side platform) enables you to buy display, video, and audio ads on and off the Amazon platform. It is available to both advertisers who sell products on Amazon and those who do not. You can choose 2 options: Self-Service and Managed-Service. You have full control of the campaigns with the self-service option. While the managed-service option is for companies that want access to Amazon DSP inventory, consultative service, or those with limited programmatic advertising experience.
Amazon Attribution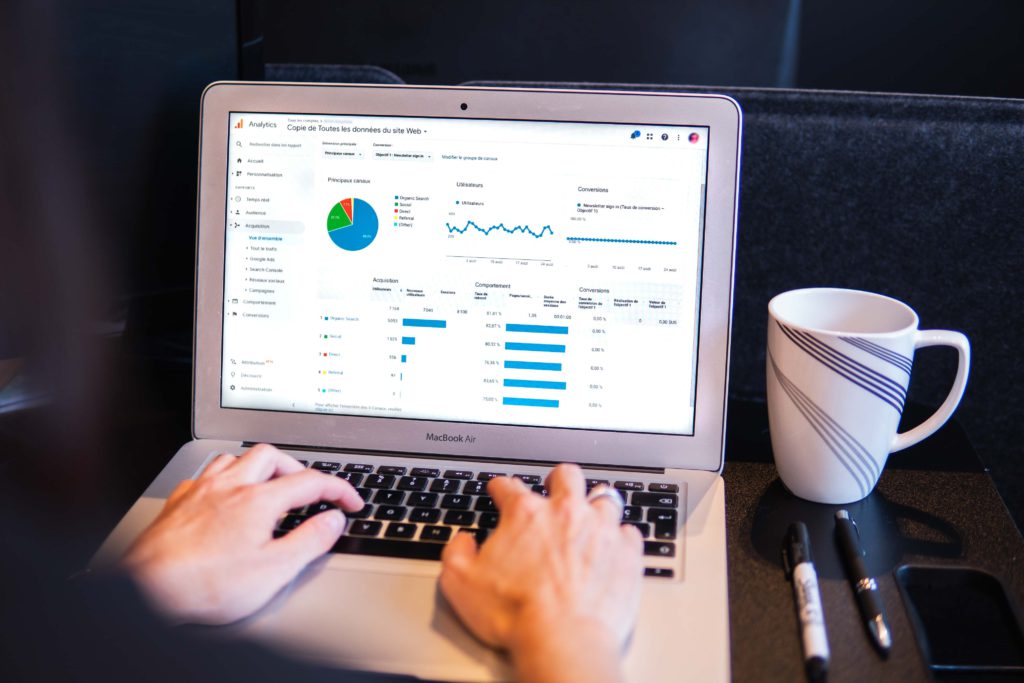 Still, in its beta stage, Amazon Attribution is an advertising and analytics measurement solution. This tool can help you gain visibility of your buyers' behavior and see how they discovered and considered your products. With this valuable insight on hand, you can plan your next strategy that will capture the attention of your target audience.
Final Thoughts
It may seem overwhelming when you have a ton of options available to you. Whether you are just starting or are already a seasoned Amazon seller, with all the changes Amazon is introducing, you may feel you'll be left behind in the dust by your competitors.
Make sure you carefully understand each ad type so you don't spend more money than you need to while trying to perfect your Amazon advertising strategy.
With that said, you can also enlist the help of online marketplace management and strategy firms with a proven track record, such as MarketplaceOps, to speed up your growth on Amazon. Don't just rely on a single strategy for driving traffic to your listings and see how easy it is to increase your sales with MarketplaceOps. We also maximize your promotions through an expert combination of Amazon advertising and external marketing. We identify all channels that can drive more traffic to your listings.
Ready to grow your business? Schedule a free consultation and strategy session with us today! Email us at hello@marketplaceops.com.