Hundreds of sellers have made millions of dollars on Amazon but becoming a multi-million dollar Amazon entrepreneur is not a walk in the park. One challenge every seller encounters is that of how to get Amazon reviews that are positive and encourage other browsing customers to buy — given how customers are more inclined to leave a review only when they're unsatisfied with a product.
Another challenge is launching a new product. Scoring sales on a newly launched product can be difficult because of Amazon's A9 algorithm that ranks best-selling products first with a lot of good reviews.
So now you have a chicken and egg dilemma: you can't get sales because you have low visibility in the Amazon ecosystem — but you're struggling to rank in Amazon's search engine because you have no sales. What do you solve first?
One of the best and proven ways to both obtain sales traction and improve your Amazon search engine rank is to get a few positive reviews. More than 75% of shoppers trust reviews on Amazon, so knowing how to get Amazon reviews from the get-go is vital for your Amazon business.
Why Is It So Difficult to Get Amazon Reviews?
Amazon used to be a playground for creative black hat marketers. These techniques ranged from paying people to write reviews to sellers buying their products to manipulate sales and review count.
However, the cost of these black hat techniques outweighs the benefits. Unethical practices can result to:
Permanent removal of product listing
Removal of all product reviews
Account suspension or termination
Withholding of funds
Legal action against the seller
Amazon banned incentivized reviews in 2016, and while you're still allowed to do promotions, you can't directly ask a customer to write you a positive review in exchange for a free product or a huge discount.
Insider Tips: How to Get Amazon Reviews
1) Sell a high-quality and unique product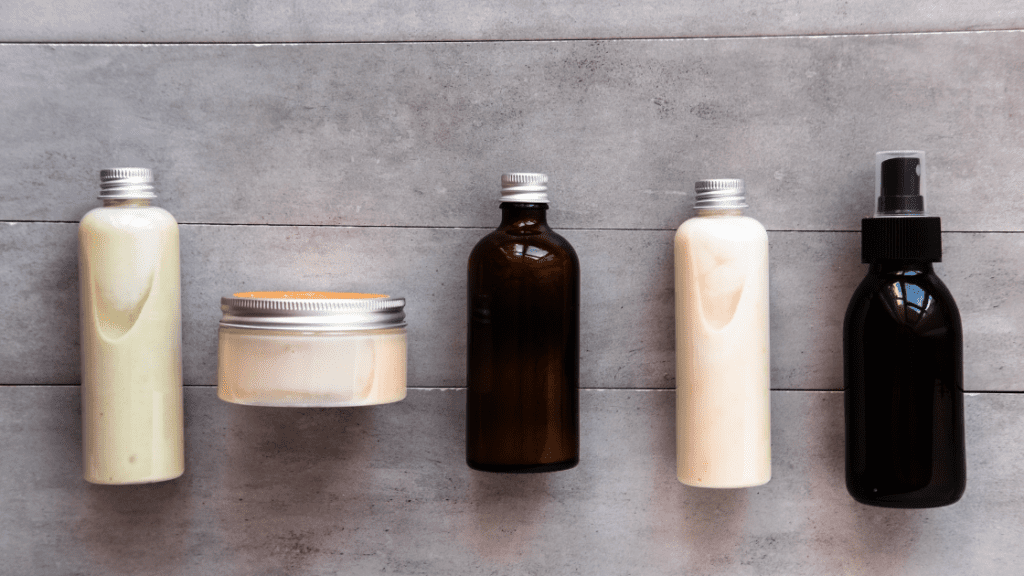 Though this may sound common sense, you'd be surprised at the number of Amazon sellers that sell low-quality, "me too" products. Though going this route may sound cheap and easy, you'll have a harder time making your product stand out against the millions of other listings.
Launching a unique and high-quality yet timely and problem-solving product is the first step to getting good reviews. If your customers are extremely pleased with what you offer, they won't mind spending a few minutes writing a good review.
2) Create informative and honest product descriptions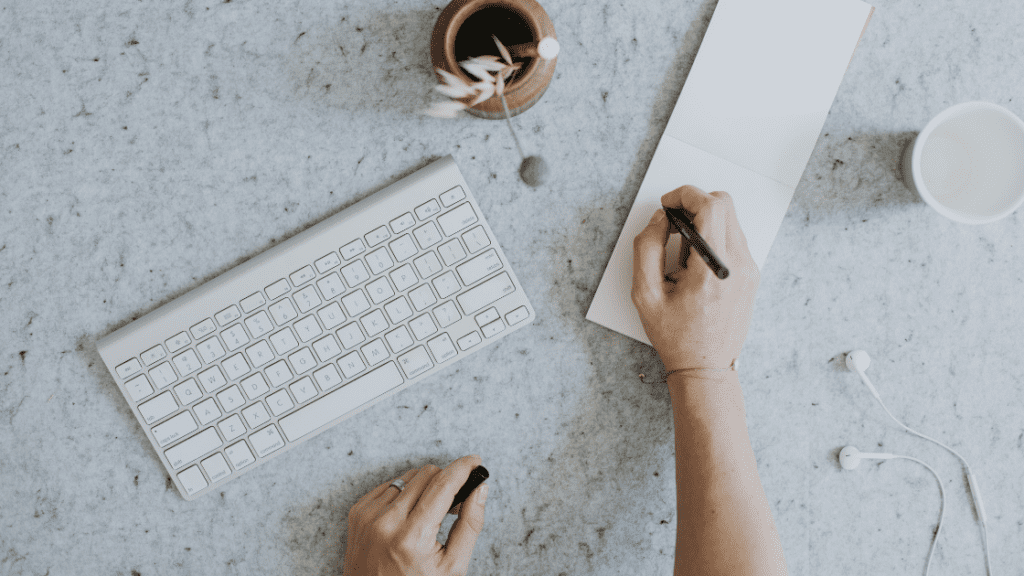 A high-converting listing copy is keyword-optimized, catchy, and easy to read, but it should also be honest and informative.
While you may be tempted to fluff up your product descriptions a bit just to ramp up sales, this may end up being detrimental in the long run if a customer feels they were deceived once they receive the product and it doesn't meet the expectations you built for them. To avoid this, keep your descriptions as accurate and updated as possible.
If you want to learn more about how to create high-converting listings on Amazon from copy to images, check out our free playbook here.
3) Offer top-notch customer service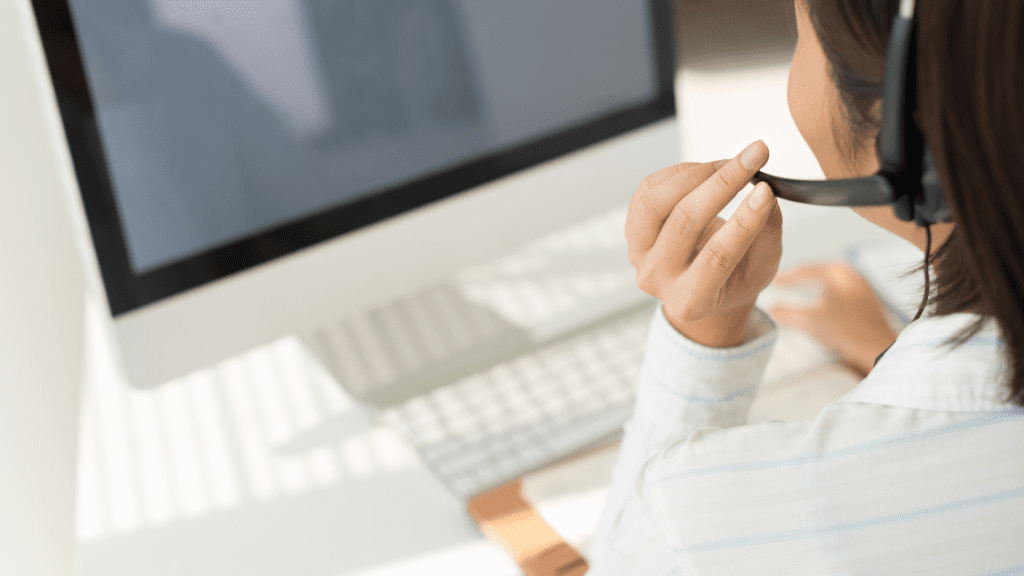 The customer's shopping experience doesn't end when they buy the product, nor is it just limited to how useful or effective the product was for them. Overall, the customer will always remember how you made them feel. From the timeliness of your responses to your tone of voice, top-notch customer service is crucial for scoring a positive review.
Good customer service indirectly encourages your shoppers to leave a great review, but in the long term, it also inspires brand loyalty and increases social proof.
4) Use Amazon's Request a Review feature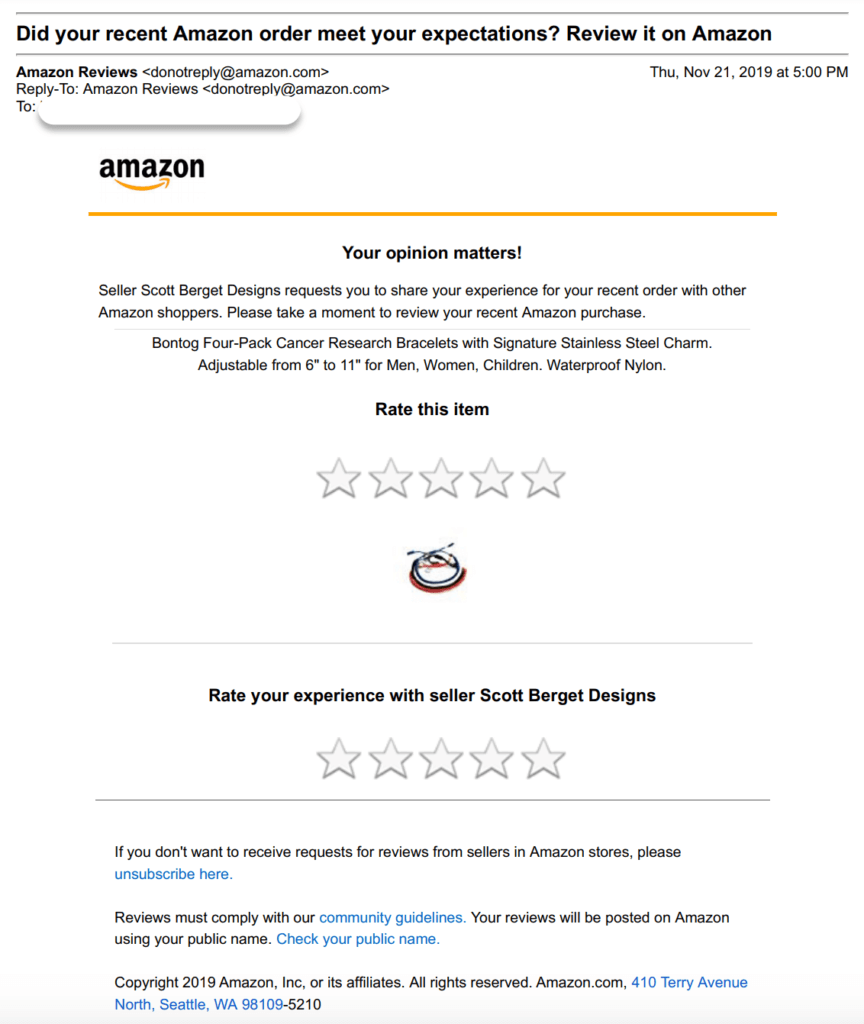 Amazon's Request for a Review Feature is a policy-compliant way of requesting reviews from a customer.
When you click on the 'Request a Review' button beside the customer's order details in Amazon Seller Central, Amazon will send a generic email to the customer which will include your product's name, image, and a standard invitation to submit feedback about your product and/or seller service. The button will only be available 5-30 days after your order's delivery date, so make sure to take advantage of this feature as soon as you can.
5) Join the Amazon Vine Program

Amazon Vine was initially launched as a reviewer program exclusively available for vendors, but as of 2019, brand-registered sellers with items under Amazon FBA can now access this feature.
Here's how the program works:
Amazon invites credible and trustworthy reviewers to be part of a group called "Vine Voices." This group receives free products in exchange for well-written, thorough reviews.
Enrolling in the program is free of cost and you only have to pay for each product that you give away. That said, you can enroll in up to 30 units of an ASIN.
The big disadvantage about this program is that it won't promise you a positive review (hence the importance of selling good quality products and efficient customer service, because the last thing you want is a long, well-written piece on why people shouldn't buy from you).
6) Use Packaging Inserts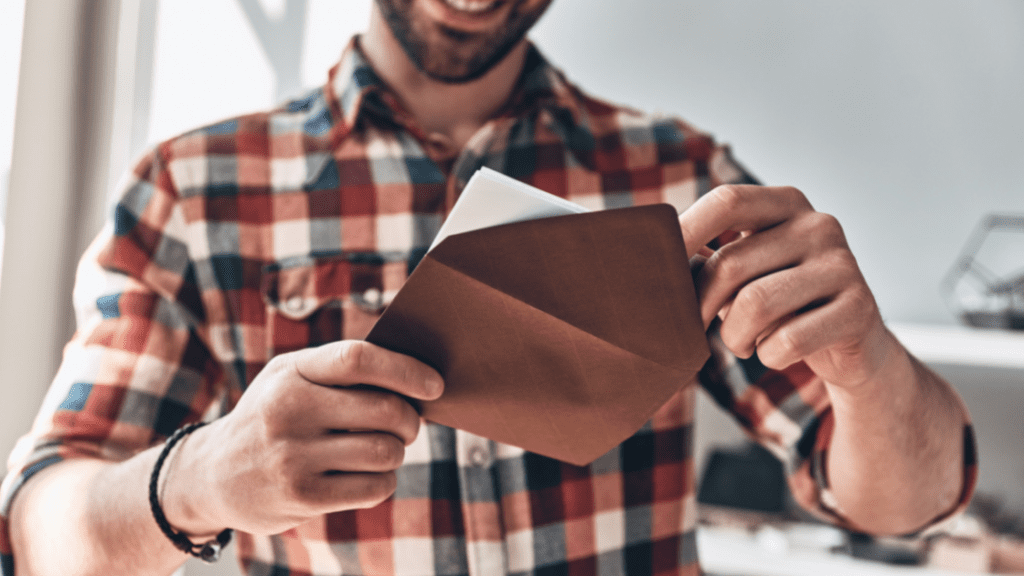 Packaging inserts or marketing inserts are promotional materials that you can include inside your product's packaging. You can use these inserts to cross-sell and upsell your products but also use them to encourage feedback.
You can include a simple card that says "Thank you for your purchase! Your satisfaction is a priority for us, so feel free to let us know how we're doing by giving your feedback. Our growing business will surely appreciate it!"
Again, keep in mind that you can't directly ask your customer for positive feedback, especially in exchange for a free product or discount in return.
Regardless of whether they leave a review or not, you're still taking a step towards connecting with your customers and leaving an impression on them.
7) Try out Facebook's Messenger Bot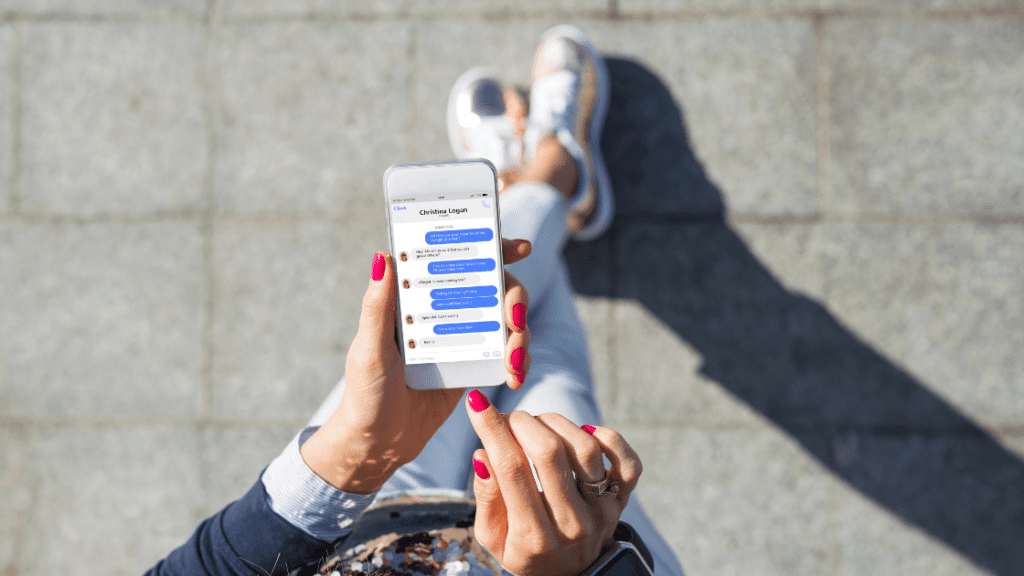 Facebook's Messenger Bot is great for building customer relationships and generating reviews as it's an AI-powered system that works both as a customer service and marketing tool. When you start a conversation with a customer, it allows you to quickly highlight your product's benefits, then identifies leads that can result in a successful eCommerce transaction.
How to get Amazon reviews through Facebook's chatbot? Offer discounts! Again, keeping in mind that you can't compel them to write a positive review but just encourage them to leave feedback. Offer attractive discounts and create a sense of urgency by making it limited-time-only or for the first few 100 customers, etc.
Final Thoughts
Knowing how to get Amazon reviews for a new product (ethically) is a combination of different strategies and tools. Fact of the matter is, there's no one magic trick to guarantee consistent positive feedback throughout your product's launch.
Don't sacrifice quality for cost when determining what product to sell. While it may seem tempting at first, you might end up with costly returns and refunds, and negative reviews that scream "don't buy this!" to other shoppers. Remember, high-quality, problem-solving products lessen the energy exerted for promotion campaigns and review generation efforts. If your product is worth it, people will naturally flock to it.
If you need help on how to get Amazon reviews for a new product, our expert team at MarketplaceOps can do that for you. Contact us today to get a free consultation that will include an evaluation of your product listings, marketing campaigns, and profitability metrics.
Cover Photo by Markus Winkler from Pexels