Last January 18, 2022, Amazon imposed changes on its FBA fees to partially offset higher permanent operating costs moving forward. Though higher, Amazon notes that their fees still remain 30% less expensive on average than self-fulfillment as well as notably lower than other logistics providers.
Amazon made several updates on their FBA 2022 fees as listed on their website but we've rounded them all up in this article for your convenience:
Amazon FBA Fee Changes 2022
1) FBA Fulfillment Fees
For core FBA fulfillment fee changes (excluding apparel and dangerous goods), the greater unit weight or dimensional weight will be used to calculate the shipping weight for all large standard-size units.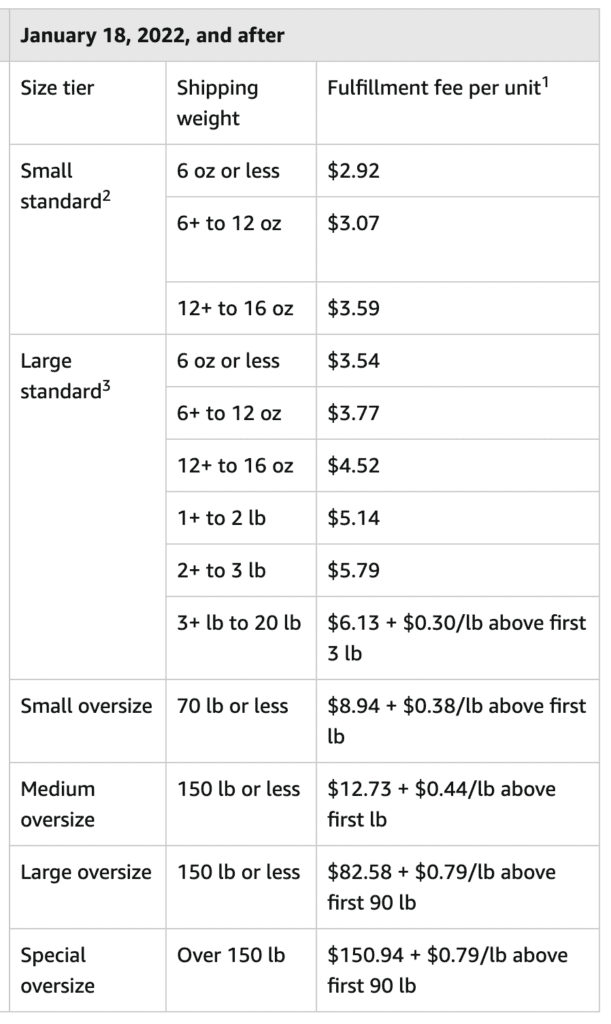 2) FBA Monthly Storage Fee and Aged Inventory Surcharge
FBA Monthly Storage Fees
Off-peak monthly inventory storage fees (January-September) will be increased by $0.08 per cubic foot for standard-size products and $0.05 per cubic foot for oversized products. This change will first be reflected in March 2022 charges for storage that occur in February 2022.

FBA Aged Inventory Surcharge
Starting May 15, 2022, Amazon will introduce an aged inventory surcharge for units that have been stored in fulfillment centers for 271-365 days. They will continue to charge an aged inventory surcharge (previously known as the long-term storage fee) for units that they store for more than 365 days.

3) Referral Fee Changes
Amazon will reduce the referral fee for lawn mowers and snow throwers from 15% to 8% for products with a total sales price greater than $500.
4) FBA Removal and Disposal Order Fees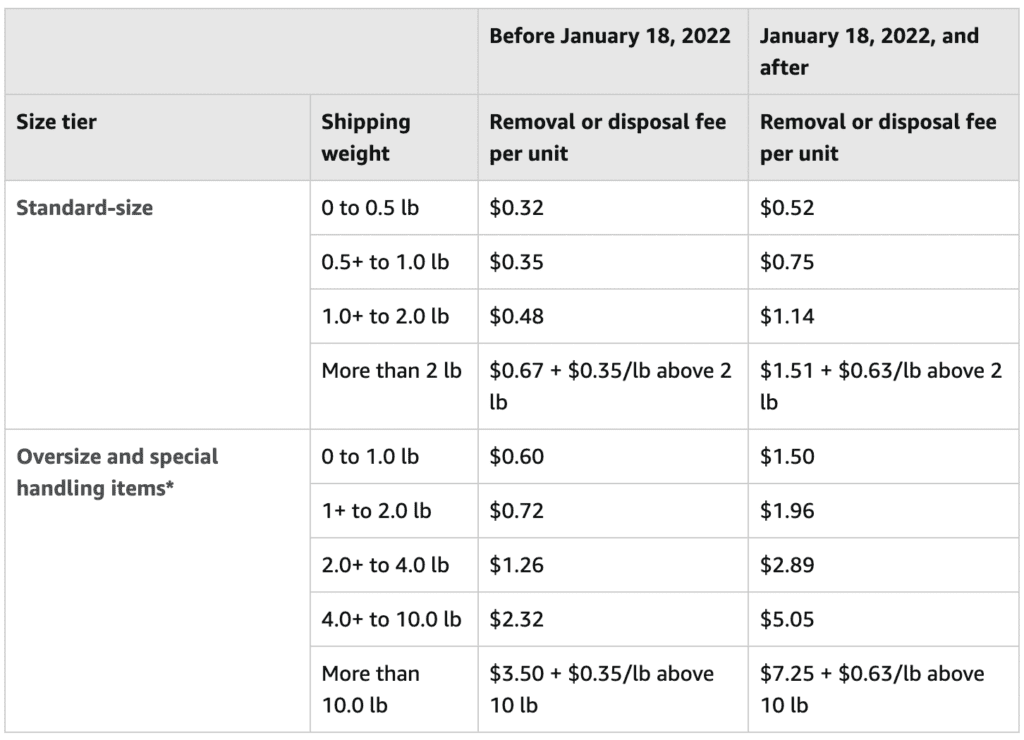 5) FBA Small and Light Fee Changes
Amazon will increase the weight limit for FBA Small and Light from 12 oz to 3 lb.
Amazon will also use the greater unit weight or dimensional weight to determine the shipping weight for all large standard-size units. Small standard-size units will use the unit weight.
Unless otherwise specified, Amazon will continue to charge all other fees (storage, fees, removal, and disposal fees) as core FBA.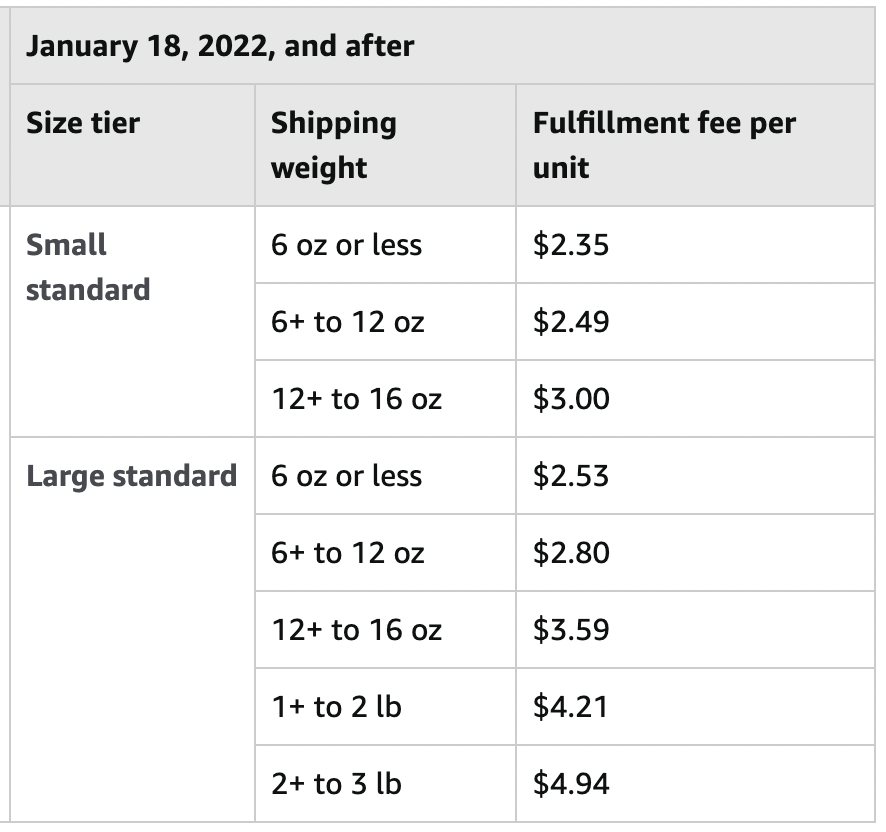 6) FBA Prep and Label Service Fee Changes
Labeling and bagging fees for standard-size and oversize products will increase as shown in the tables below.
The taping service fee, if applicable, will increase from $0.20 to $0.60 for standard-size items and from $0.40 to $1.20 for oversized items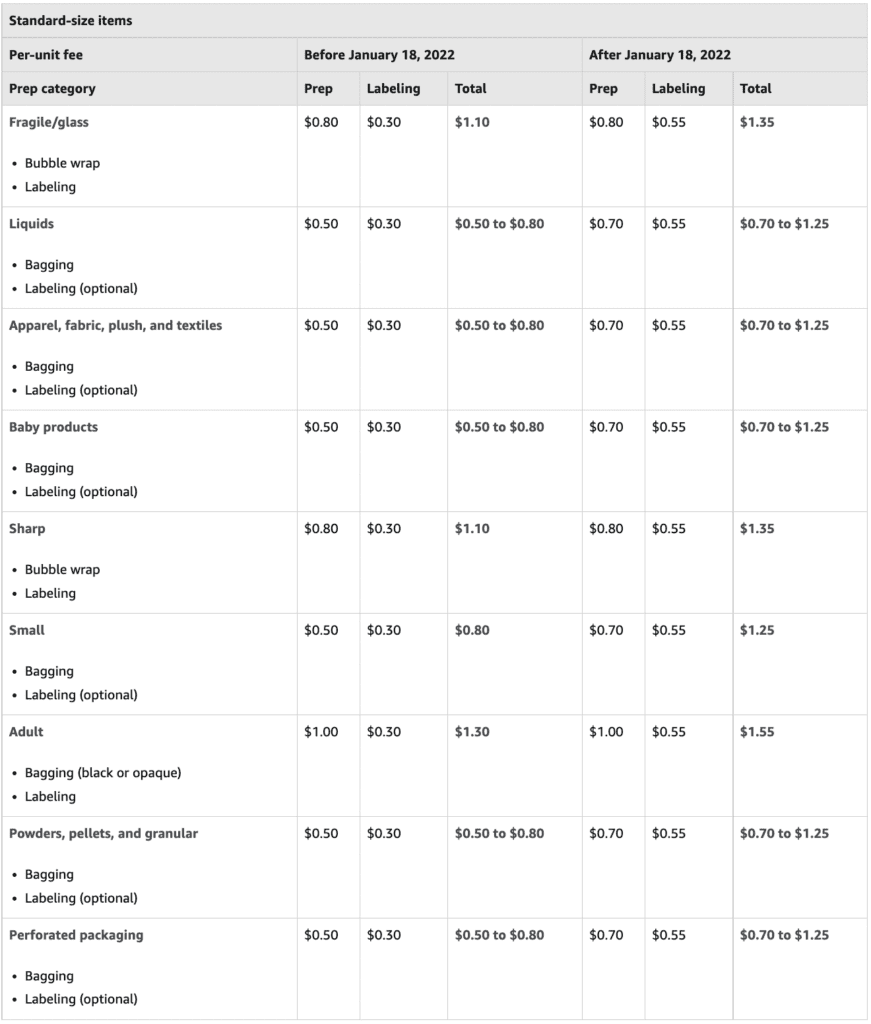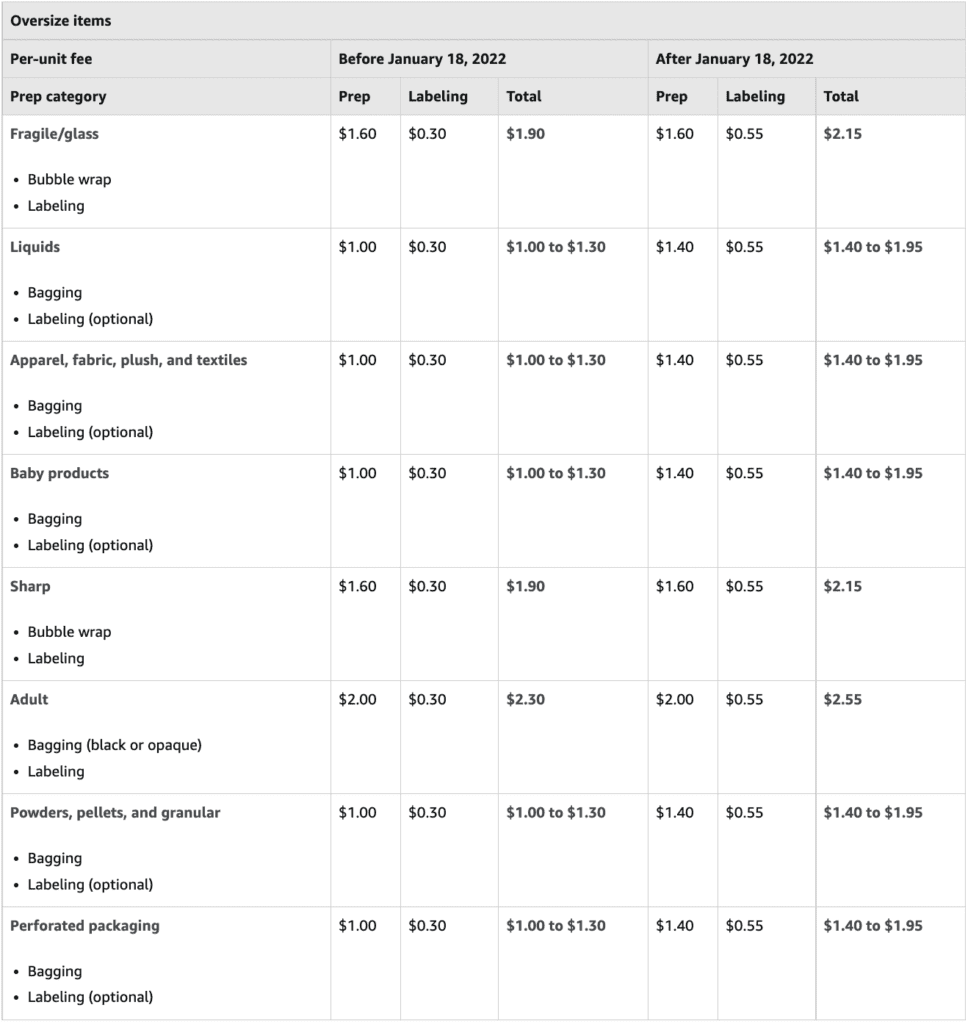 7) FBA New Selection Program
5% Rebate on Sales
Starting March 2022, Amazon will provide a monthly rebate of 5% on your sales of eligible new-to-FBA parent ASINs for brand owners who complete Brand Registry. The rebate will be applied against fulfillment fees and will qualify for the following branded new selection:
For eligible oversized items, the rebate will apply on up to 30 units per parent ASIN for up to 90 days.
For eligible standard-size items, the rebate will apply on up to 50 units per parent ASIN for up to 90 days.
For eligible items in the Apparel and Shoes categories, the rebate will apply on up to 100 units per parent ASIN for up to 120 days.
Liquidation Benefits
Amazon will provide free liquidations as a new benefit for FBA New Selection. Liquidations allow you to recover value from your excess and customer-returned inventory and avoid storage fees. Free liquidations for new selection are available for the first 100 units of each eligible apparel and shoes ASIN, the first 50 units of each eligible standard-size ASIN, and the first 30 units of each eligible new selection oversize ASIN within 180 days after the first inventory received date.
Need Help Scaling Your Amazon Business?
MarketplaceOps is here to help. Leave your FBA business in good hands with our team of experts in marketing, inventory planning, merchandising, and more. Contact us for a free consultation and strategy session and see how you can grow your store to new heights this 2022.