We Supercharge Your Brand's Growth on Leading Online Marketplaces
MarketplaceOps is a leading online marketplaces brand management agency that helps CPG companies accelerate their growth on Amazon and Walmart. Through fully integrated launch plans, proprietary technology, and closed-network access, we've solidified ourselves as a gold standard for online marketplace strategy and management.
Operating since 2014 with over 50+ employees across the globe, we've built ourselves to become the preferred partner for many top-tier international brands — having won an Entrepreneur 360 award in 2017, 2018, 2019, and 2020, and recognized as an Inc. 5000 company in 2019 and 2020.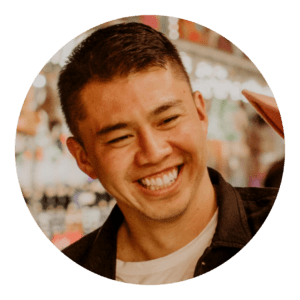 Fernando Campos
Cofounder
Fernando oversees operations, product development, and finance. Prior to founding MarketplaceOps, Fernando came from tech, where as Head of Sales he helped his company secure over $30M in venture funding and scale to over 80 employees.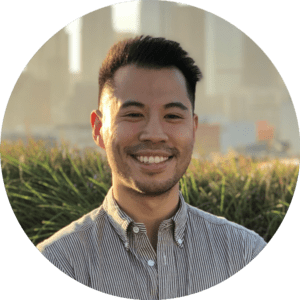 Nick Young
Cofounder
Nick oversees marketing, brand and channel management, and growth. Prior to founding MarketplaceOps, Nick came from tech, where as Head of New Business, he helped his company grow from $4M into $50M in revenue.
Extreme Ownership
We take initiative to bring about positive results and do whatever it takes to follow through on our commitments. We always seek responsibility instead of avoiding it, go beyond our areas of influence to drive what's best for your business and our colleagues. Finally, we always leave things better than we found them.
Use Good Judgement
We make wise decisions despite ambiguity and identify root causes, getting beyond treating symptoms and thinking strategically to articulate what we are. We're good at using data to inform our intuition and make decisions for the long-term benefit.
Be 1% Better Everyday
We welcome constructive feedback and don't accept the status quo. We do that by letting go of perfectionism and take an attitude of iterative, adaptive change. With that, we create new ideas that prove useful and look for solutions as we find mistakes.
Communicate with Impact
We are concise and articulate in speech and writing, listen well and seek to understand before reacting. We always adapt to our clients' communication style and work well with people from around the world who may not share our native language. We're not afraid to share candid yet helpful and timely feedback.
Deliver Results Over Effort
We prioritize effectiveness over efficiency and get the right things done and do it well. We inspire others with our thirst for excellence and re-evaluate and find new ways to deliver on what's expected when things aren't going as planned.
Exercise Respect and Empathy
We treat people with respect regardless of their status or disagreement with us and only say things about fellow employees that we've said to them directly. We make time to help our peers and customers and are equally respectful of their time. We always recognize that we all have biases and work to grow past them.
Turn Obstacles Into Opportunity
We remain calm under high stress environments and know that all great progress is precipated by great hardship. We focus on what we can control and never give up.
Embrace Diverse Ideas and People
We welcome different cultural backgrounds and points of view. We are open-minded and constantly in search of great ideas, and we do that by finding ways to connect with people of different backgrounds because we understand the strength of having diverse people and opinions.
Earn Trust
We say what we do, and do what we say. We always demonstrate consistently strong performance so that our colleagues can rely on us. We acknowledge our mistakes and learn from failure and always think before committing.
Get A Free Consultation
With Us Today